My Story
I know what you are going through. I want to tell you my story. This is how I changed from being Harvard trained obstetrics and gynecology specialist to a functional medicine physician. It is my own personal journey of health.
Autoimmune Diseases Strike
About 25 years ago, I developed a series of autoimmune diseases. These were thyroiditis, psoriasis, and the worst, ulcerative colitis. I sought help from traditional medicine. I repeatedly asked if my diet could be related to my colitis. My gastroenterologist always answered no.
Traditional Medicine Did Not Have the Answers
After 15 years of suffering from ulcerative colitis, I decided to stop eating wheat. In a short time, I found that my symptoms decreased almost 100%. And incidentally my psoriasis went away. In addition, my thyroid calmed down. So, I found that the traditional medical solutions were no solution at all for me.
I Will Help You
Through my personal experience and my experience treating patients, I have realized that functional medicine is the way to truly help my patients. I now use bioidentical hormones, diet, natural supplements, and lifestyle changes to improve or cure many health problems. I am licensed in New York and Florida as well as California.
Restorative Medicine at the Sklar Center
Susan Sklar, MD founded the Sklar Center for Restorative Medicine to meet the needs of people who are looking for a natural approach to health care. At the Sklar Center, we help our patients achieve health by finding and treating the underlying causes of disease.
Restorative medicine is a new way of being healthy. It is a scientifically based field of medicine which uses innovative technology as well as ancient wisdom to restore your body to optimum health.
While traditional medicine waits for diseases to occur, restorative medicine prevents disease. Where traditional medicine is a band-aid approach to health, restorative medicine fixes the root cause of disease for a permanent solution. Therefore, at the Sklar Center, we see ourselves as detectives in search of the real causes of your illness.
More Than Hormones
At the Sklar Center, we restore healthy, youthful function with bioidentical hormones, but we do so much more. We evaluate and treat the causes of underlying disease and aging.
Some of these include:
Chronic fatigue
Toxic exposures, such as heavy metals and mold
Gastrointestinal disorders such as irritable bowel and colitis
Autoimmune diseases
Weight loss and nutrition
Cognitive decline prevention
Anxiety and depression
Burning mouth syndrome
Your Best Advocate
You have an advocate and partner in health care at the Sklar Center. Dr. Sklar looks at your overall health, reviews recommendations from other health providers, and guides you to the best solutions for your health care needs.
This is a unique experience for new patients and begins the partnership between doctor and patient—a partnership dedicated to your best wellbeing.
"It's like coming home." –Sklar Center patient
The Sklar Center is Different from Your Regular Doctor
Dr. Sklar looks at the whole person, rather than dividing the body up into separate systems. Traditional medical practice divides you into mind and body. Then traditional medicine divides your body into cardiac, nervous, skin, endocrine, reproductive, and gastrointestinal systems.
All these systems including your mind are intimately connected. By taking an integrated view we can diagnose and cure many seemingly incurable problems.
Why Doesn't My Doctor Know About This?
Patients ask, "Why doesn't my doctor know about this?" The answer is that it takes a complete turnaround for Western-trained doctors to accept this new view of medicine. Most doctors are too ingrained in their way of thinking to open up to a different perspective.
Dr. Sklar knows. I have worked in both types of medical practice. I've been a doctor for 35 years and this is the most rewarding part of my entire professional life. I have done more good in more ways than I ever thought possible.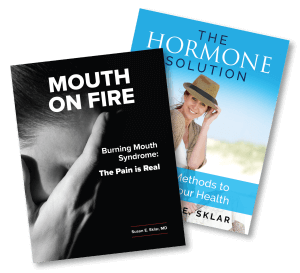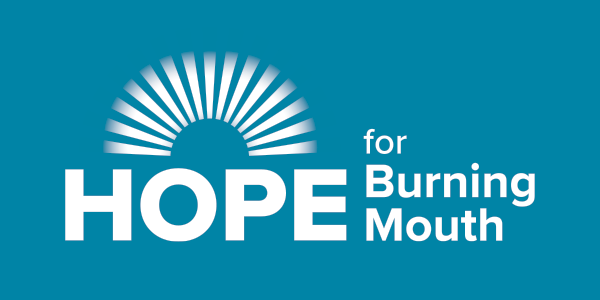 1) How do I know if the Sklar Center is right for me?
If you are looking to feel your best and want to reach optimal health, the Sklar Center is right for you. If you are ready to make a personal and financial commitment to solving your biggest health problems, the Sklar Center is right for you.
2) Will you be able to help me with my health problems?
We have answers to many problems that have been labeled as unsolvable. Our evaluation and assessment processes are the first steps toward knowing if we can help you. The Sklar Center Diagnostic Assessment contains questions that will help us understand your health problems and whether we have a solution for you.
3) Do you treat men as well as women?
Yes, we treat men and women.  Dr. Sklar is a restorative medicine expert who understands the hormonal and other health needs of men as well as women.
4) Whom do I contact to become a patient at the Sklar Center?
You will contact our New Patient Intake Coordinator at 562-596-5196 to begin the process of evaluation. The Coordinator will take you through the necessary steps including arranging an appointment, completing paperwork and answering your questions.
5) It is difficult for me to come into the office. Can I have phone appointments?
Yes, we communicate in a variety of ways for your convenience. We have in-office appointments, phone appointments, Skype appointments and secure e-mail for communication.
6) What credit cards do you accept?
We accept all major credit cards.
7) Do you work with my other doctors?
The Sklar Center Programs provide you with an introductory letter to your other doctors in order to facilitate your best care. We want to coordinate with your other doctors so that you feel well taken care of. Too often patients are running back and forth coordinating their own care between their physicians.
8) Where are you located?
We are located at 5000 East Spring Street in Long Beach at the intersection of Spring Street and Clark Avenue. We share a business park with the Marriott Hotel, AAA, and Boeing. We are near the Long Beach Municipal Airport. There is plenty of parking at our facility.
9) I do not live in the area. Is there anything I can do?
Some Sklar Center patients live outside the Los Angeles area. 
Patients come to the Sklar Center to solve their health problems from across the United States and other parts of the world. Whether you live outside the Los Angeles area or in another state, the Sklar Center will accommodate you with follow-up care in your home location.
Where possible your initial medical consultation will be done at the Sklar Center with Dr. Sklar. Follow-up appointments can then be arranged by phone or Skype or in the office. If you are unable to come to the Sklar Center in person for an initial appointment special arrangements can be made to accommodate you. Contact our Patient Care Coordinator at (562) 596-5196 to discuss the right type of arrangement for you.
10) What to bring to your appointment
Prior to your appointment please send the following forms and medical information to the Sklar Center:
Copies of any recent test results.
Bring the supplements or medications you are currently taking to your initial appointment.
Dr. Sklar also recommends involving your partner in the process where possible. If dietary or other lifestyle changes are required to benefit your health it is often helpful to involve other family members in the process.
11) Travel information for patients outside our area
The Sklar Center is conveniently located just minutes from the Long Beach Municipal Airport. We recommend the use of this airport for patients flying in. It is a small airport with minimal time spent boarding or collecting baggage so you have more time to spend at the Sklar Center or relaxing in your hotel.
Long Beach Airport
4100 Donald Douglas Dr., Long Beach, CA 90808.    (562) 570-2600
Just 6 minutes by car from the Sklar Center.
http://www.lgb.org/
Los Angeles International Airport
1 World Way, Los Angeles, CA 90045    (310) 646-5252
30 to 45 minutes by car, depending on traffic, from the Sklar Center.
http://www.lawa.org/welcomeLAX.aspx
John Wayne Airport
18601 Airport Way,  Santa Ana, CA 92707    (949) 252-5200
25 minutes by car from the Sklar Center.
http://www.ocair.com/
Hotels
There are many hotels in the Long Beach area. We recommend the Marriott Hotel Long Beach – a 4 minute walk from the Sklar Center. The Marriott will also provide transportation from the Long Beach Airport.
Long Beach Marriott
4700 Airport Plaza Drive, Long Beach, CA 90815    (562) 425-5210
http://www.marriott.com/hotels/travel/lgblb-long-beach-marriott/
Things to Do in Long Beach
Long Beach is at the heart of Southern California's attractions. From the legendary Queen Mary to the Disneyland Resort and many more in between, you can extend your stay and take in the fun.
http://www.visitlongbeach.com/attractions/
Frequently Asked Questions
1) Can you help me with fatigue or exhaustion?
Fatigue and exhaustion can have multiple causes. The most common ones I see are hormone deficiencies and adrenal fatigue.
We have a number of effective and safe treatments that include hormone restoration and use of plant-based supplements for healing.
2) Can anything be done about my decreased sex drive?
The most common reason we see decreased libido or sex drive in midlife is to hormone deficiencies. Men usually experience this from low levels of testosterone. Women may have deficiencies in both testosterone and DHEA.
3) I'm worried because I have decreased memory?
There are a lot of alternatives for memory enhancement. Of course, the first thing people think of is Alzheimer's disease but the overwhelming majority of people have decreased memory due to dietary deficiencies or hormonal deficiencies.
There are effective ways to help using hormone restoration and nutritional supplementation.
4) Insomnia is getting me down. Can you help me?
Insomnia can have a number of causes but the most common one I see is hormone deficiency, both in melatonin and progesterone levels. These are replenished the majority of people will start to get deeper and more continuous sleep.
5) What can I do about my weight gain?
Increased weight has a number of factors. We see increased body fat in midlife due to depletions in hormones such as thyroid, DHEA, and testosterone.
Other reasons for increased weight are adrenal dysfunction, high toxic load, and neurotransmitter imbalances. These are all treatable conditions with safe natural remedies.
6) Hot flashes are making me miserable. Can you help?
Hot flashes are one of the hallmark signs of the menopausal transition. They are due to declining levels of estrogen as well as neurotransmitter imbalances. These are easily treatable and most women with a combination of hormone balancing and nutritional supplements.
7) Painful sex is ruining my relationship with my partner. There anything that can help?
Painful sex in midlife is usually due to low levels of estrogen with subsequent changes in the vaginal lining tissues. Estrogen supplementation, especially when applied directly to these tissues, results in restoration of elasticity, lubrication, and resolution of pain.
8) Can you help with my mood changes, depression and anxiety?
I don't want to go on medications or my medication isn't helping. A lot of the emotional changes that people experience in midlife are due to hormone depletion and brain chemical imbalance.
We know that lowered levels of estrogen and progesterone in menopausal women contributes to depression and anxiety. We also know that these symptoms are due to imbalances in the important chemicals such as serotonin and GABA in the brain, which are called neurotransmitters.
By restoring the balance in brain neurotransmitters and with hormonal restoration, we are able to help our patients with depression and anxiety and decrease or eliminate the use of pharmaceutical agents.
9) What are bio identical hormones?
Bio identical hormones are products which are derived from plants like soy and yam. They are then chemically changed in a laboratory into the exact molecular structure of our own human hormones.
It is important to use the bio identical form of hormones because of greater effectiveness and reduced long-term risks when compared with the synthetic and non-bio identical hormones.
10) Is there anything I can do to prevent Alzheimer's?
The Sklar Center believes that the majority of Alzheimer's cases can be prevented through lifestyle, hormone restoration, toxin removal, and reduction of inflammation.  Treatments include proper nutrition, exercise, supplementation, and stress reduction.
Call now to schedule a consultation.