Your Path to Health
Susan Sklar, MD Harvard-trained physician uses evidence based medicine to prevent disease and restore your health.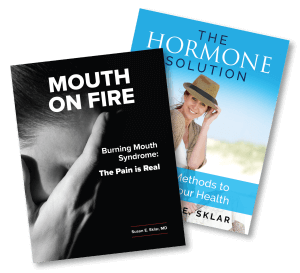 Functional and Anti-Aging specialists located in Long Beach, California
RESTORATIVE MEDICINE… A NEW PATH TO HEALTH
At the Sklar Center we are committed to providing you with innovative, science-based solutions to your most challenging health problems so that you can embrace life with joy and vitality.
We combine the best in conventional medicine with ancient wisdom in a new model of medicine—one which finds the underlying causes of your health problems for a true and lasting solution.
WE ARE YOUR HEALTH DETECTIVES
At the Sklar Center you have the opportunity to fully tell your story.
Then our team meticulously combs through your health history for clues to solve your biggest health questions.
COLLABORATIVE CARE
We work in partnership with you to bring about lasting changes in your health.
You have the shared wisdom of our team of accomplished, expert and compassionate practitioners who meet regularly in our Multidisciplinary Roundtable so nothing is missed.
Our truly integrated team approach and our attention to detail mean that you get the best care possible. This results in unprecedented success for our patients.
CARING FOR THE WHOLE PERSON
We care for the whole person–body, mind and spirit. We view you as an integrated whole, not a series of disconnected body systems. This allows us to dig deep to find the root causes of your health problems and achieve a lasting solution.
Anxiety & Depression Relief
Gastrointestinal Solutions
Autoimmune Disease Treatment
Heart Attack & Stroke Prevention
Fatigue and Chronic Fatigue Syndrome
Menopausal and Perimenopausal Hormone Changes
Depression
Anxiety
Poor Thyroid Function and Autoimmune Thyroid Disease (Hashimoto's)
Low Libido and Sexual Dysfunction
Irritable Bowel Syndrome
Gastritis and Reflux
Inflammatory Bowel Disease (Crohn's and Ulcerative Colitis)
SIBO (Small Intestinal Bacterial Overgrowth)
Overweight and Obesity
Burning Mouth Syndrome
Memory and Cognitive Decline
Insomnia
Autoimmune Disease (Rheumatoid Arthritis, Multiple Sclerosis, Lupus)
Osteoporosis
Adrenal Fatigue and Stress Related Disorders
Male Hormone Deficiencies/Low Testosterone
Premenstrual Syndrome and Other Menstrual Problems
Heart Attack and Stroke Prevention
Diabetes and High Blood Sugar
Food Allergies
Environmental Illness
About Sklar Center for Restorative Medicine
Susan Sklar, MD, established the Sklar Center for Restorative Medicine in 2007 to respond to the need for functional medicine in the Long Beach, California, community. She started to find conventional medicine lacking in certain areas and soon discovered the holistic approach of functional medicine, which focuses on the way the body's systems are interconnected.
The staff at the Center focus on finding and treating the underlying cause of a disease, instead of just treating the symptoms. They also emphasize preventive medicine rather than treating a disease after it has already presented. This alternative approach merges ancient wisdom and leading-edge medicine to restore optimal health.
Bioidentical hormone replacement is part of their approach to long-term health, as hormones affect nearly every system in the body. Treatments that target inflammation, blood sugar regulation, and cholesterol also lower the risk for chronic disease.
Getting seen at the Sklar Center is different than visiting a conventional doctor. The Sklar Center team evaluates you as a whole person, rather than as the sum of separate (cardiovascular, endocrine, respiratory, etc.) systems.
We incorporate the best of conventional medicine with alternative treatment using herbs, hormones and supplements, supported by lifestyle coaching and counseling.
Diseases develop gradually, and the Sklar Center for Restorative Medicine uses a modern approach combined with ancient wisdom to intervene and restore health. The Center provides programs for:
Weight loss
Anxiety and depression
Hormone health
Thyroid health
Heart health
Gastrointestinal health
They also treat autoimmune disorders, memory decline, and a variety of other conditions. If you need treatment for any of these health problems, call the office or book your first appointment online today!
Recent Blog Articles from Dr. Sklar